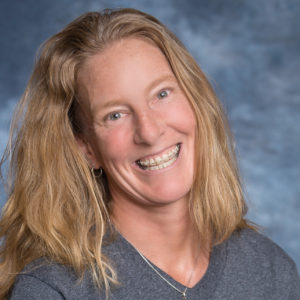 Tracy Mead
Executive Director
I earned my undergraduate degree (BS) in Finance and Political Science from the University of Dayton and then, with two offer letters in hand, I had to choose between a Peace Corps assignment, and business school. Business school won out, and I earned my Master's degree in International Business Studies from the University of South Carolina. My career evolution has included roles in sales, operations and management in the construction equipment and coffee retail industries. Finally figuring out how to marry my training and background with my life's purpose, I became Executive Director at Education & Life Training Center in 2007. I have been shaking things up in the realm of poverty alleviation and workforce development ever since, and was fortunate to join Team Awesome at Project Self-Sufficiency in January 2015.The daughter of an amazing single mom, my beliefs and values are firmly rooted in the concept of selfpower. Today, I get to use my business leader's brain and experience and my social worker's heart to support Team Awesome in maximizing the full human potential of our families by realizing their own selfpower. It does not get much better!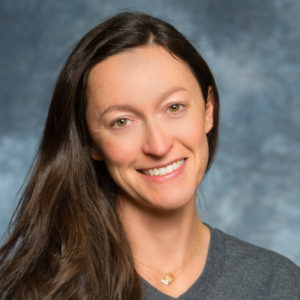 Audrey McElwain
Associate Director
I am passionate about empowering single-parent families and illuminating their selfpower, so they may have brighter futures. I have worked for many years in the nonprofit arena in various capacities with organizations that are changing lives. As a (half-time) single parent with two children of my own, I am frequently in awe of our amazing moms and dads who raise their kids on their own while going to school. Since 2013, I have applied my skills at Project Self-Sufficiency in operations management, database administration, donor development, and business systems. I earned a Certificate of Nonprofit Management from Duke University and have a BA from the University of North Carolina – Chapel Hill.
We are hiring!

Development Director

Please visit our Careers page for more information.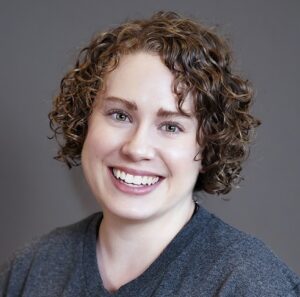 Hannah Dahl, M.S.W.
Program Manager

I obtained my B.S. in Psychology and Criminal Justice with a Minor in Human Development and Family Science from North Dakota State University. I went on to earn my Master of Social Work from the University of Denver. My educational experience ignited my passion for advocacy and working with people, and my passion has only continued to grow throughout my work experience. I have worked with many individuals across different situations within different systems, and the common factor across all of my experience is my constant Strengths-Based approach. At Project Self-Sufficiency, I am able to continue my Strengths-Based work and partner with people to help them discover and embrace their selfpower. It is amazing to witness the transformations that occur among Participants as they move through their journey with Project Self-Sufficiency and realize their full potential.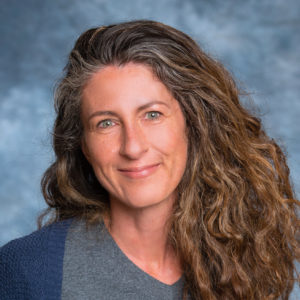 Nicole Gawronski, B.S.W.
Program Advisor

I was raised by a low-income, single mother and am a proud first-generation college graduate. I have experienced first-hand the power of education to completely transform possibility!
As a student, I worked in crisis centers, homeless shelters and residential treatment programs and witnessed thousands of small miracles in human resiliency and courage that I carry with me. I graduated from Colorado State University in 1990 with my BSW, resolve to remember where I came from & battle poverty, one person at a time. I began my career at The Women's Center of Larimer County. At Alternatives To Violence, I provided emergency assistance/advocacy for victims, and created a sexual assault awareness program serving adolescents. I landed my dream job in 1992 when I joined Project Self-Sufficiency.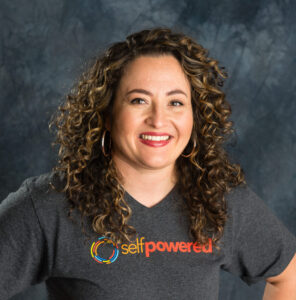 Amanda Orozco

Program Advisor

I have a B.S in Psychology with a minor in Criminal Justice at Colorado State University (CSU). I strive for a career that improves the lives of families through culturally responsible advocacy and equity. As a student, I worked with adults with disabilities to accomplish educational and employment goals. After graduation, I worked in residential treatment centers, community transitions programs and earned my CAC III Certificate. I continued my journey working with families involved in the courts. Growing up, I had a family where adversity was overcome through multi-generational involvement, community support and learning selfpower. I learned to work hard and give back. I'm a first-generation college graduate and I did not get here alone. I recognize the importance of supports, resilience, and knowledge to navigate change. I am putting my passion in action by helping parents strengthen their selfpower to create generational change in their lives and children's futures.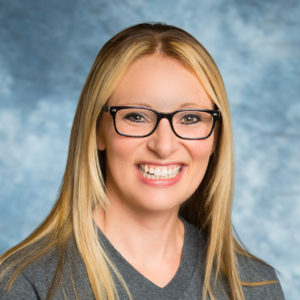 Anna Beeby, M.A.

Program Advisor

I am dedicated and passionate in supporting people in our community who are continually faced with barriers and adversities, creating undue difficulties in their life. One of the best parts of my job is walking alongside individuals as they harness their selfpower and overcome obstacles that they never imagined possible. I joined the incredible team at Project Self-Sufficiency in April of 2017. It has been such a joy to work with the amazing men and women in our program, whom I am constantly learning from, and for whom I have so much respect. I have a Bachelor's Degree in Psychology from CSU and a Masters in Clinical Counseling from Adams State University. My education and experience has fostered a strong desire to work with single parent families.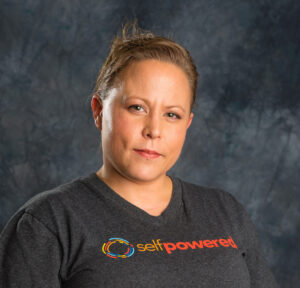 Chrissa Percival, MBA, RPCV

Program Advisor

My mother never had the chance to gain an education and yet made sure to instill in me how precious my opportunity to have one was. It has the power to give you the freedom to create a life you love. The selfpower that gave me has served me well throughout my life and as an Advisor with Project Self-Sufficiency, I am blessed to have the opportunity to pass on that on to others. I earned my B.A. in Psychology from the University of California at Santa Cruz before embarking on my first career in the restaurant industry. After 15 wonderful years, I found herself wanting more and finally listened to my heart's calling to help others and joined the Peace Corps. I served in Ghana, West Africa in the tourism sector of Small Enterprise Development where I gravitated towards projects that specifically served women and children. Upon her return stateside, I earned a M.B.A. in Global, Social & Sustainable Enterprise from Colorado State University, perfectly blending my business mind with my heart to serve others.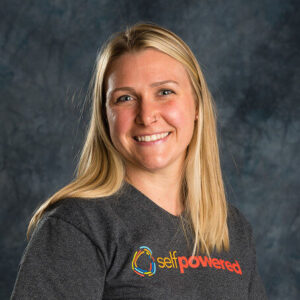 Sarah Wooldridge

Program Advisor

I graduated from the University of Missouri-Columbia with a degree and passion for teaching. With that, I learned that I love teaching and coaching much more than being a teacher. I launched my career into non-profits, always focusing on children, youth, and family services. I have a passion for helping individuals and families discover their selfpower and bring their dreams to life. I enjoy the creative problem solving of navigating systematic barriers and connecting people to the right type of help. When I am not in the office, I am playing in the mountains or forcing my dog to love me. I am thrilled to be a part of the Project Self-Sufficiency team, bringing education and opportunity to single parents in our community!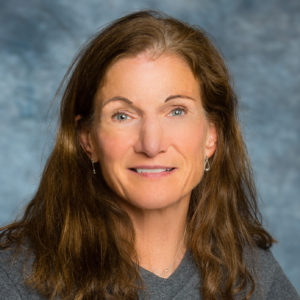 Connie DeMercurio
Finance Coordinator
I have been with Project Self-Sufficiency in 2001, first as a volunteer and on the staff since 2003. I process Accounts Payable and Receivable, manage the Boundless Children's Fund, Holiday Programs, Cool Kids Back-to-School Clothing Program and other various financial duties. 
I believe that we gain great strength and selfpower by challenging ourselves to meet goals that we never dreamed we could accomplish. It takes hard work and perseverance, but most importantly a step-by-step plan. Project Self-Sufficiency assists participants to not only create that plan, but to remove barriers that might prevent them from reaching those goals. I love being a part of this process and watching the transformation from the time a participant enters our program to the time they graduate!
We are hiring!

Program Coordinator

Please visit our Careers page for more information.